Grand Guignol [Dinner] Theatre.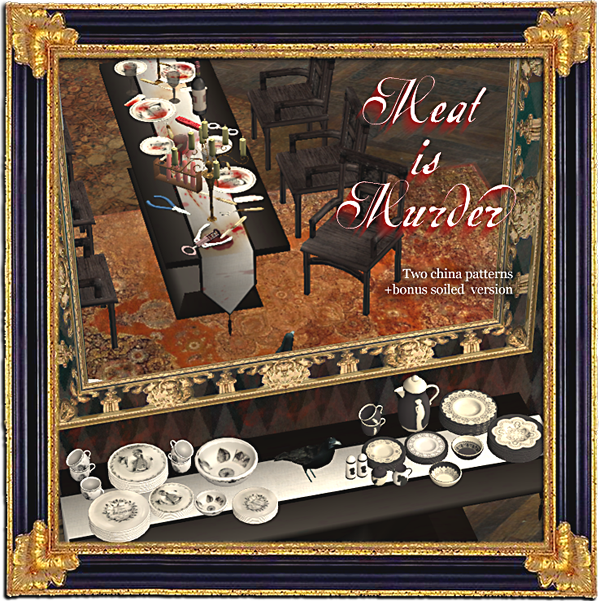 Two china patterns on the FREE meshes formerly offered on the Sims Kitchen site, now closed. A version of the dish meshes has been uploaded on TSR, but I don't know if these recolors will work for those files or not. If you do not have the FREE set, you can download them at the link below.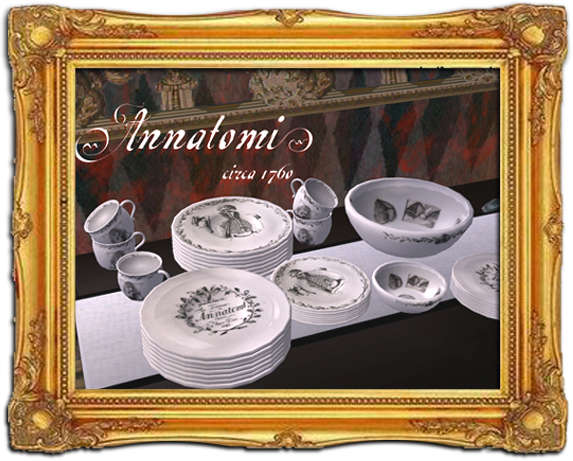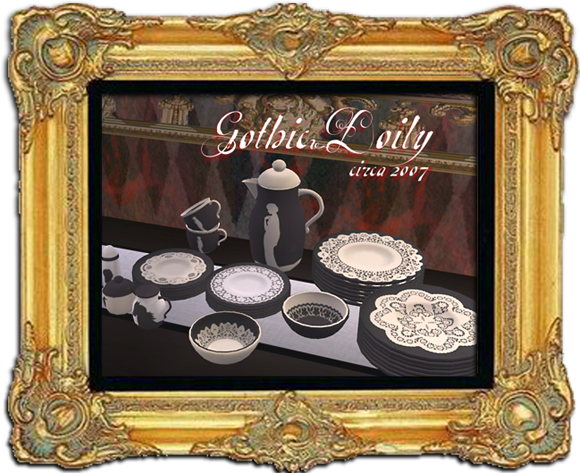 The Annatomi set includes only plates, two bowls and coffee cups due to there being so few pieces in the real set. The Gothic Doily set contains recolors of all the dish meshes, with plates and bowls offered in multiple patterns. There are also plain white recolors of the linens in the dish set, and a black-trimmed white tablerunner on Moune's Monorom mesh.
As a special bonus, a "soiled" set of the Annatomi pattern is included in the main .rar file. By request, a "soiled" set of Gothic Doily dishes were also created. These are NOT in the main file, but are linked separately below.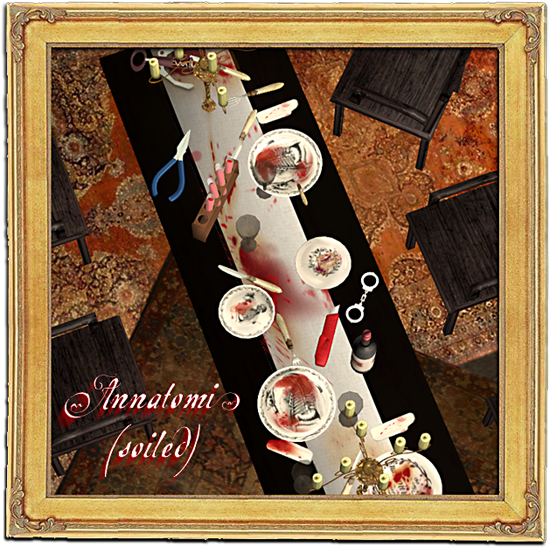 Annatomi and Gothic Doily dishes + bonus "soiled" Annatomi dishes:
http://www.mediafire.com/?ilykakw2jhx
Additional "soiled" recolor of Gothic Doily pattern , as requested:
http://www.mediafire.com/?oez2tzjt0n5
Dish meshes, including mesh creator's recolors: http://www.mediafire.com/?pgzmebhkioo
Get mesh for tablerunner at Moune's Neighborhood
WCIF for this set available here.