gomi: japanese for garbage, rubbish, dust; slang term for anything discarded or unwanted.
Shannanigan's retro and hairpin living sets looking as if they've been in use since the 1950s.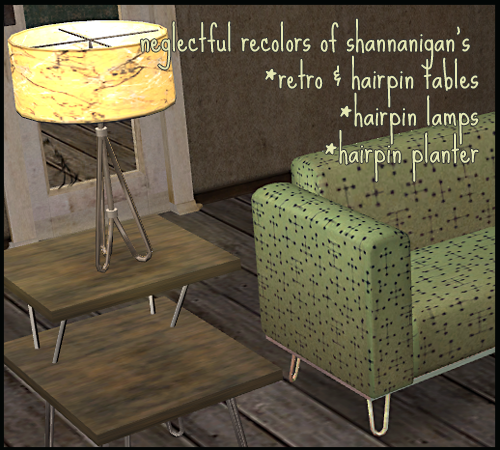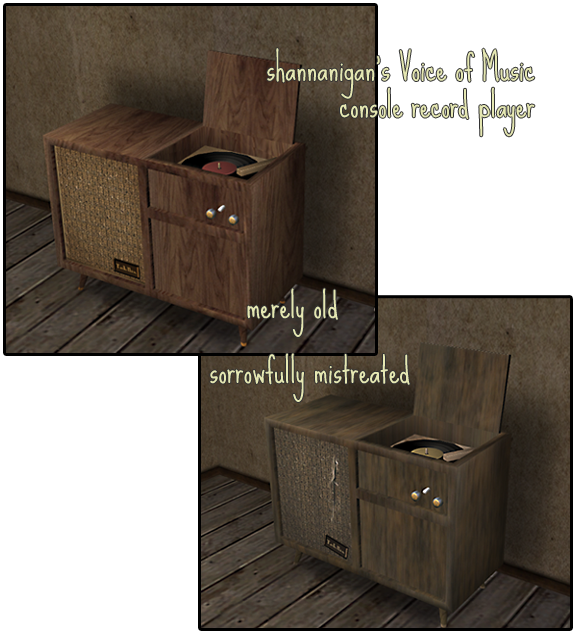 I am particularly pleased with how the torn speaker fabric turned out 🙂
The recolor files: Hairpin sofa in six fabrics and four frame metals, each offered in three stages of increasing filthiness. Console record player, endtables and coffeetables in walnut and something that used to be walnut. Floor and table lamps and small houseplant in several colors.
DOWNLOAD HERE: http://www.mediafire.com/?ztmwyz9iyzm
Meshes: You can find the retro tables and the Voice of Music record player at Shannanigan's MTS2 profile.
direct link to VoM record player: http://www.modthesims2.com/showthread.php?t=128156
The hairpin living set (sofa, tables, lamps, planter) can be found at TSR or the booty
WCIF for this set available here.