I had been wanting a worn porcelain bath for some time, and when CycloneSue posted her Victorian bath set, I finally got around to making one. Unfortunately, neither her objects nor Maxis objects allow for recoloring of all the parts. I was particularly annoyed by the non-recolorable toilet tank in her set, so I cloned a Maxis toilet…and then I ended up recoloring a full Maxis bath, as well.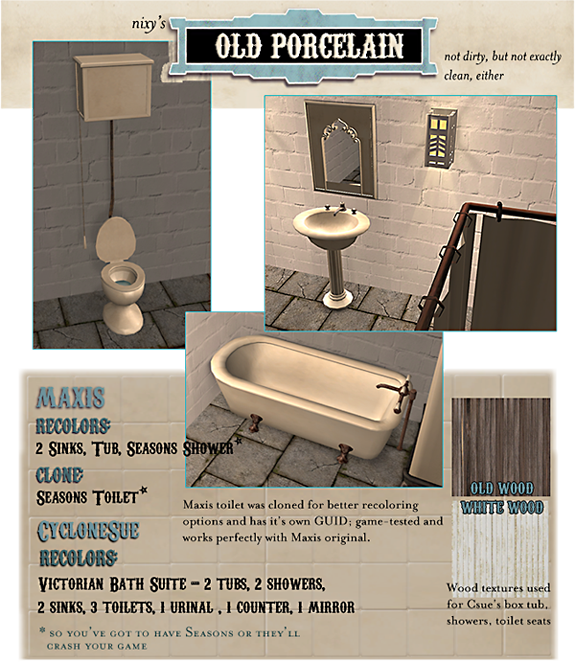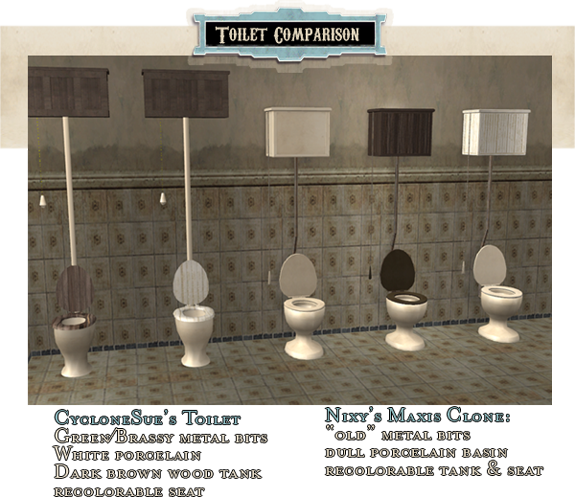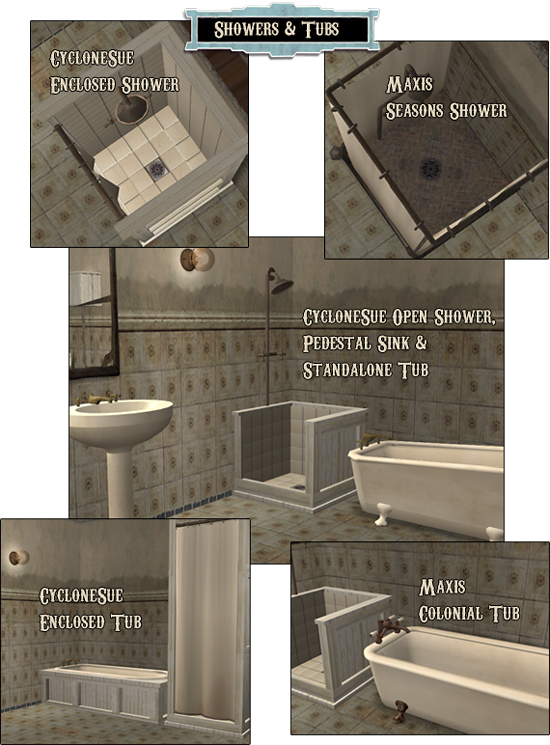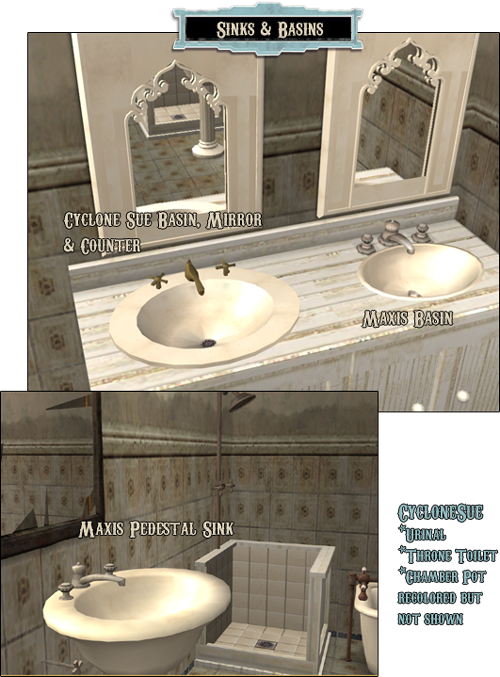 Maxis Recolors: Shower is SEASONS ONLY, but the tub and sinks should require basegame only. http://www.mediafire.com/?xvo1hy4itfw or http://sharebee.com/678ad3f7
Cloned Mesh: REQUIRES SEASONS. See toilet comparison above for details. http://www.mediafire.com/?zyxzjsybx9d
CycloneSue Victorian Bath recolors: http://www.mediafire.com/?dw9gt28wds3
CycloneSue meshes can be found at TSR or the booty.
WCIF for this set available here.