Besides liking things that are indisputably crappy, I also like things that are just faded and tired. Two sets of mix+match kitchen meshes in vintage colors, vintage (faux) materials, and vintage shapes.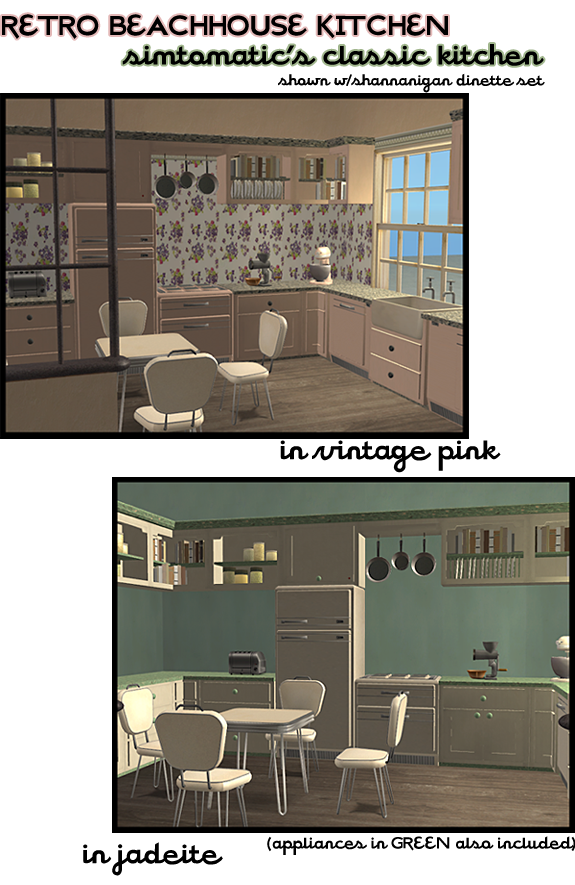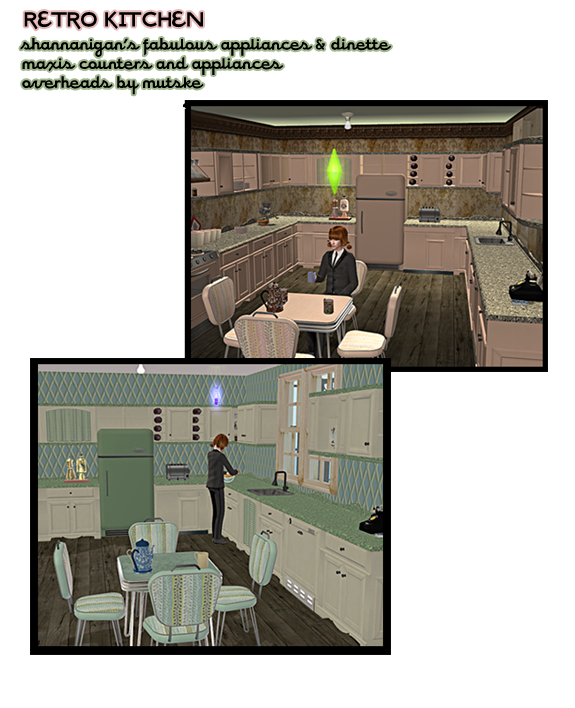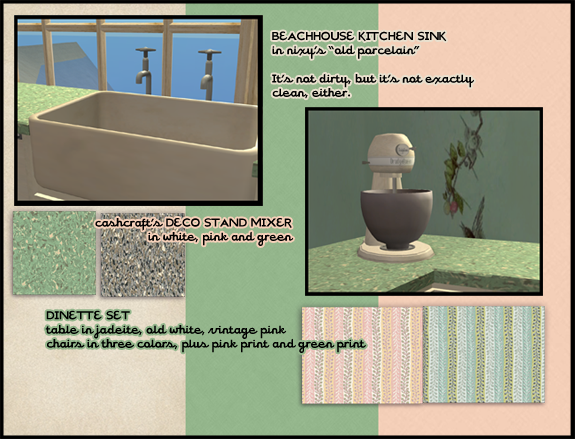 Recolors as follows:
The Shannanigan meshes are available at MTS2, TSR, or the booty. I think you might have to get the Seasons version of the fridge from TSR/booty. Simtomatic's Beachhouse set is at TSR or the booty. Cashcraft's mixer is at TSR or the booty.
WCIF for this set available here.