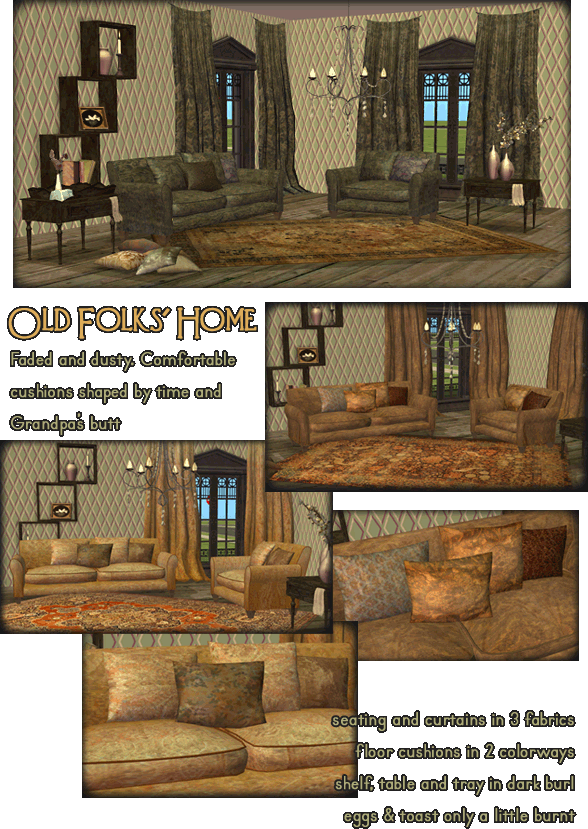 Recolors of Sims in Paris' gift #6 for the Reflex Sims Forum. Comfortably worn but, unlike the Gomi set, no crime scene stains.
Rugs are not included; I'm working on a big set and will upload them all together in the near future.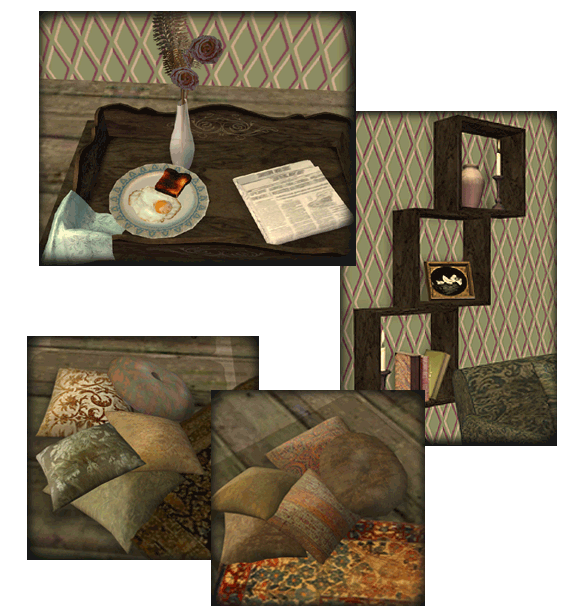 MESHES ARE FREE at the Reflex Sims Forum. The living room set is gift #6 by Jasmine of Sims in Paris. You don't need to enter a contest or win anything to get them; they're free to all members. If you are not a member, and you refuse to become a member for some dubious notion of principle, I'm sure you can find someone to give you the meshes.
Old Folks' Home recolors: http://www.mediafire.com/?zttxzv4dcbg
WCIF for this set available here.