Laudanum – tincture of opium used to ease pain, encourage a fashionable pallor, and to keep babies quiet. Obsession with death is almost certainly linked to an obsession with sex, and when Victorian ladies can't keep their dirty minds off of the piano's legs, they need a little something to calm their, er, hysterics.
A spoonful of sugar helps the medicine go down.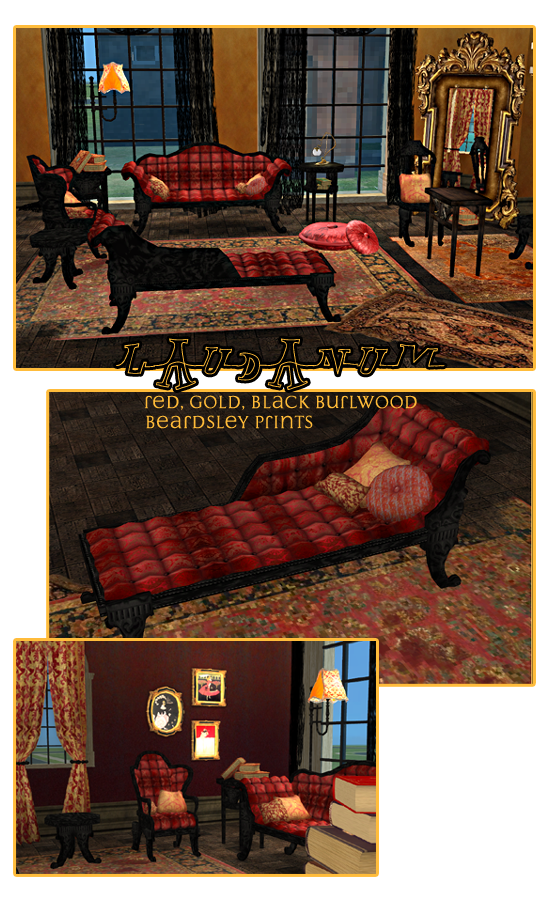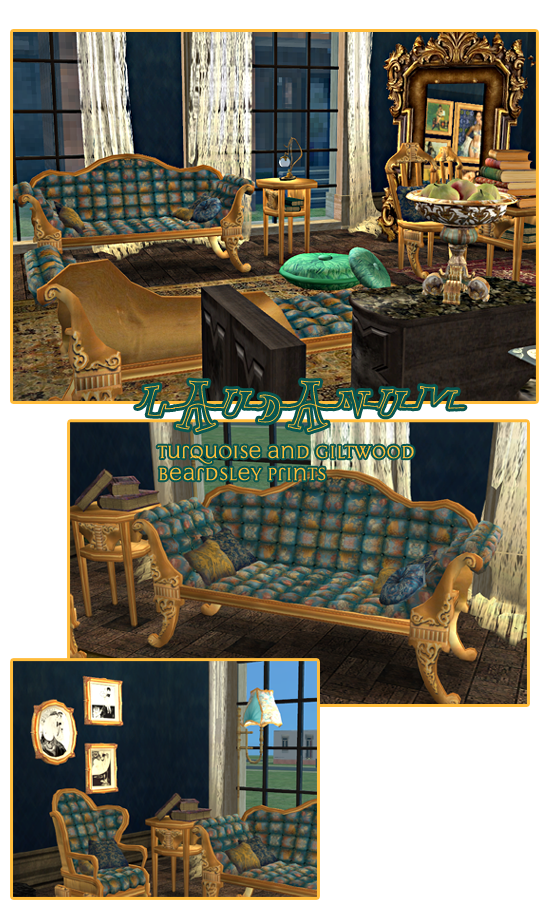 Two recolors of Adele's gothic living set, each with a set of 3 Aubrey Beardsley prints. It seems that the photographs for the tabletop are not recolorable at the moment; however, I have included my recolors in the event that Adele fixes whatever needs fixing.
MESHES are here: http://wickednoukfamily.com/ Click the "aspiration" tag at the far right, then go to page 2. Scroll down to the download links for Adele's set.
RECOLORS are here:
http://www.mediafire.com/?wuimgdfvmdf
or
http://sharebee.com/9e31ccec
WCIF for this set is here.