I have no (supposedly) clever name for this one; we have entered the unbearably hot season and I have responded maladaptively, as always, by whining, sweating, and refusing to go outside without the promise of lots of presents. And, apparently, my brain turns off.
I love these sets of Adele's, and although I think this one would look rather fabulous with a bit of wear and tear, I first wanted to have a few untattered sets with darker and more saturated colors than Adele's original offerings. Unfortunately, there seems to be a small drawback to this (read on, read on). Nine fabrics, two woods, one recolor each for the painting and box. I left the lamps alone, as I felt they would serve my purposes as-is.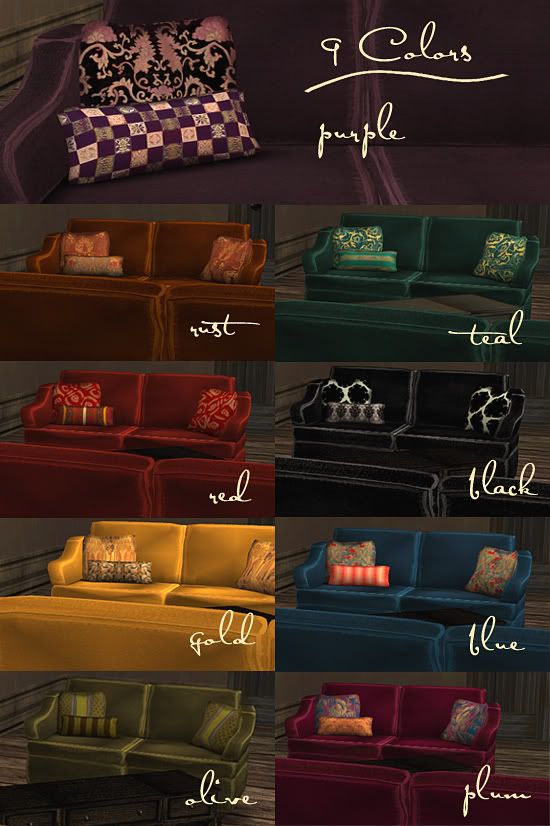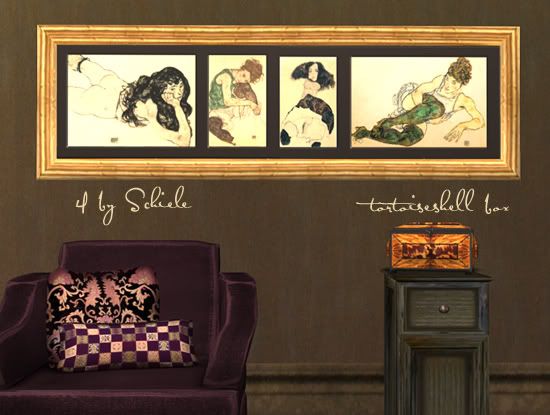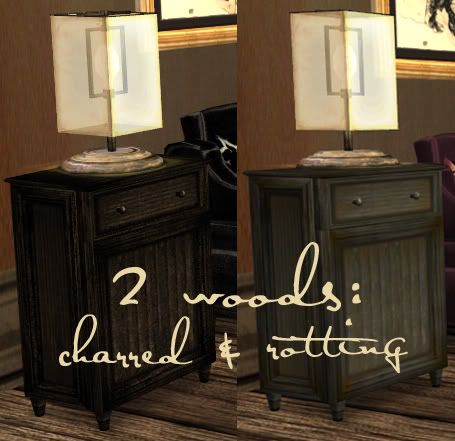 You may have noticed in the colorswatch image above that there is a very fine, white, translucent line running the width of the front edge of the seat of each upholstered piece. At first, I thought this might be a gap in my texture, but examination of Adele's originals reveals that it is a minor problem with the mesh, which using lighter/less saturated colors successfully camouflages.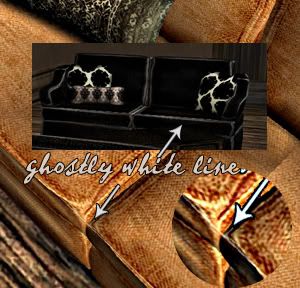 Since I can't do anything about this, and because I really like having the darker colors, I am willing to live with the ghost line, and probably most potential downloaders will be able to do so, as well.
My RECOLORS are here: http://sharebee.com/c1558be8
or here: http://www.mediafire.com/?duxoznrajxw
MESHES are NOT included. Get them here: Adele's Amelia Living @ MTS2
WCIF for this set is here.