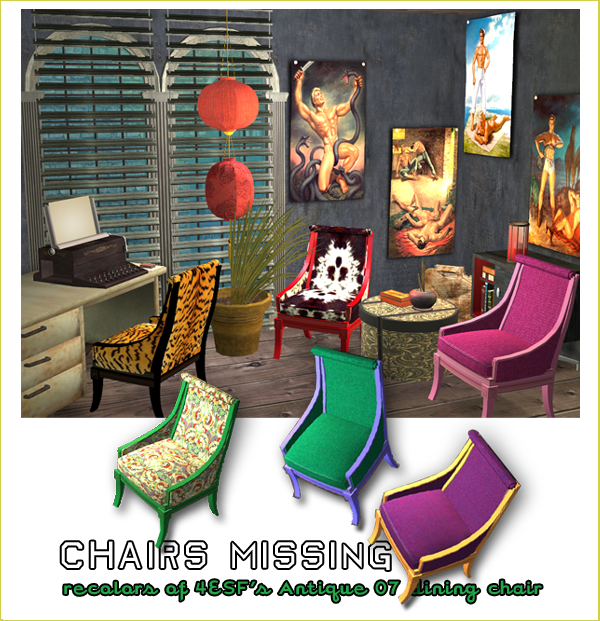 Another set previously posted at Garden of Shadows. The tiger velvet chair was shown in a screenshot and subsequently requested, and I was happy (if incredibly slow) to oblige. This set exemplifies my lack of impulse control and defective sense of proportion. If one recolor is good, then certainly 21 frames and 42 fabrics are even better, right? Though the answer is probably "yes" in this case, I'm sure you can imagine how this logic might go awry in other situations.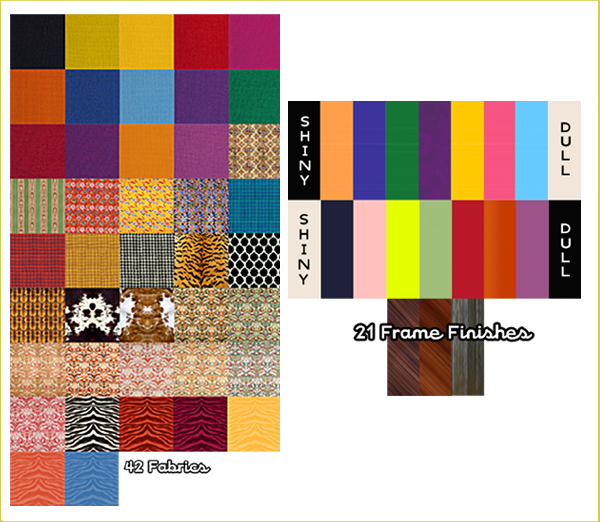 Download chairs missing recolors HERE: http://www.mediafire.com/file/adzqkdknt2o/nixy_chairsmissing.rar
or HERE: http://sharebee.com/50b5d947
Mesh is NOT included. It's from the 4ESF Antique set, Miscellaneous/07. If you don't already have the mesh, get it here: http://www.4eversimfantasy.net/themeantiquemisc1.htm
If you're wondering about the rest of the stuff, there is a WCIF for these screenshots.