I seem to make a lot of sims whose first act upon going live is to turn on the music and dance. Ava and her brother, Remy, are typical.

Most of the time when I'm making a sim, I have a story going on in my head about who they are, but invariably when they start walking and talking they behave nothing like they're "supposed" to. Ava, however, is just as bossy and mean as I wanted her to be. As for Remy, he trails along behind her like a sweet, stupid puppy, and I couldn't be more pleased.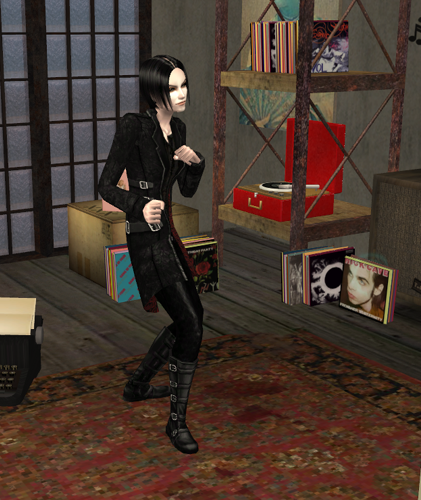 They are NOT twins. Their bookendy/matchy-matchy appearance was Ava's idea. Or so I think.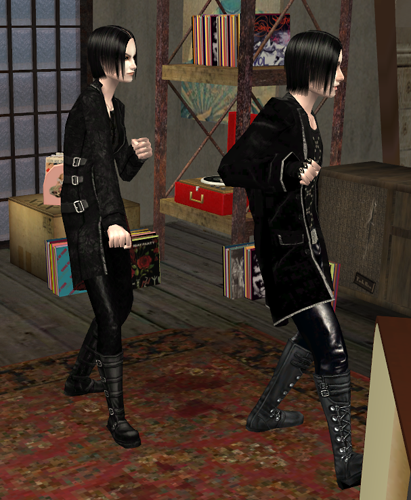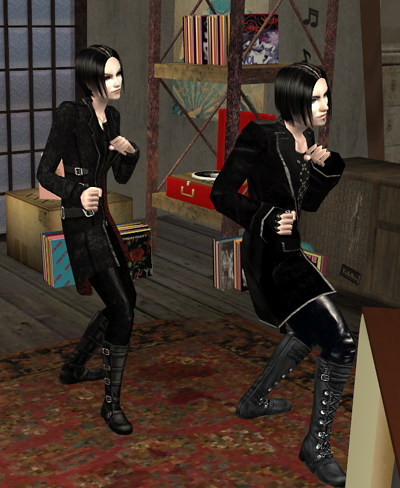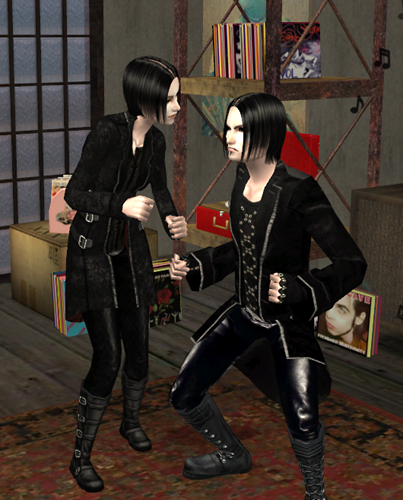 Even though she's every bit as bad a dancer as Remy, Ava stopped moving just after this shot so that she could point and laugh at her brother and make him cry. I don't like mean people, but I do rather enjoy mean sims.
Something (I think a Siouxsie song title used for an Aikea Guinea or Gelydh set) got me waxing nostalgic a week or so back, and since then have made dozens of these leaning albums (SimsKitchen mesh) with covers from the 80s, all music I owned or still own, and that I will still willingly listen to. Also, in the time since I got these shots, there has been another terrific record mesh released by szabolon @ GoS and I've made recolors for that, as well. These will be uploaded sooner rather than later – I still have to get some real screenshots, and my game is not cooperating at the moment.